There's nothing quite like the unspoken bond between the best of friends.
And that bond in particular means even more to Iris Grace Halmshaw, a 5-year-old British girl who was diagnosed with autism in 2011, reported ABC News. Her disorder prevents her from speaking like so many kids her age, so through the encouragement of her parents, she learned how to express her emotions through painting instead.
Her works of art are nothing short of incredible, and her family sells them for hundreds of dollars each, using the money to pay for her therapy treatments and art supplies, and to raise awareness about autism, according to their Facebook page.
While Iris has been painting for more than 18 months now, a new friend joined her family just before Valentine's Day this year, who has helped make all the difference in her ability and desire to communicate with the outside world. Iris took to Thula, her sweet and intelligent Maine Coon, relatively quickly and gained confidence with her speaking in trying to tell her what to do. She also found inspiration for her painting in the therapy cat, reported The Independent.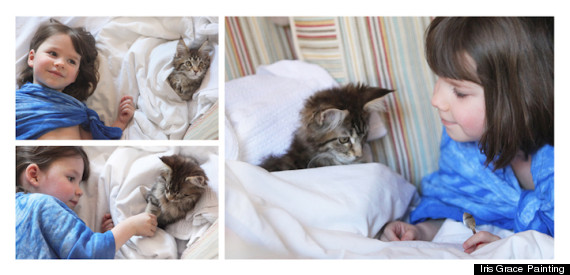 "She has been at Iris's side since she arrived and slept in her arms during her first night here," Iris' mother, Arabella Carter-Johnson, wrote on their website soon after getting Thula. "It seemed like they were old friends as I watched them on the sofa, the kitten attentively looking at the iPad screen with Iris."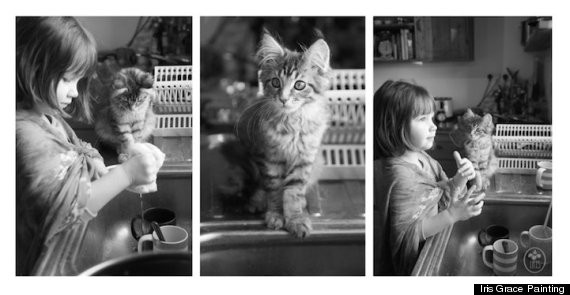 "Thula's constant presence and gentle nature is having a remarkable effect upon Iris who is nonverbal most of the time," Carter-Johnson continued to write. "I am hearing more words. Iris is giving instructions to Thula … Iris says it with such authority that the kitten obediently sits down with her striped legs neatly together. Unlike most children of Iris' age, she doesn't maul, stroke or pick up the kitten constantly. Their relationship is based upon companionship."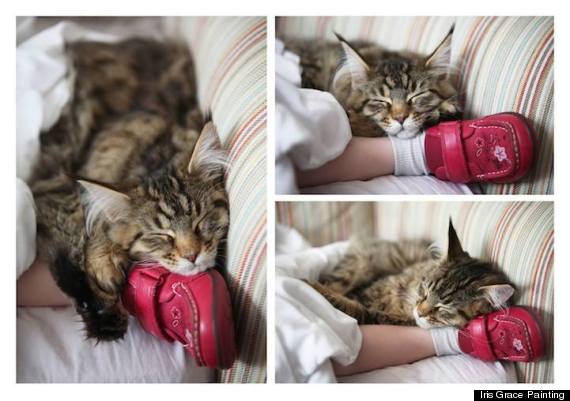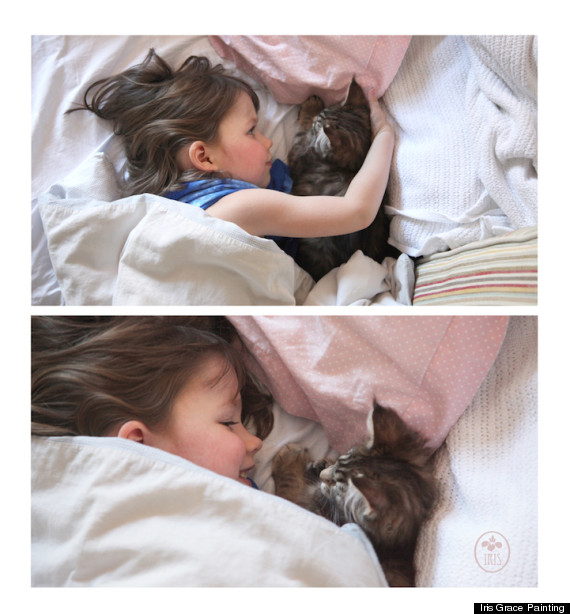 "When Thula first came to us, Iris wouldn't stroke her very much, if the kitten's body touched Iris's bare tummy she would move, so that they were just side by side," wrote Carter-Johnson. "Thula was persistent and her everlasting loving company caught Iris' attention. There has always been an undeniably strong connection between them right from the beginning, but now I am seeing a change in Iris' behavior toward her."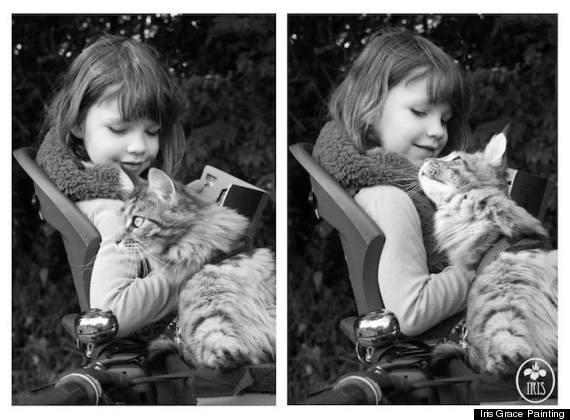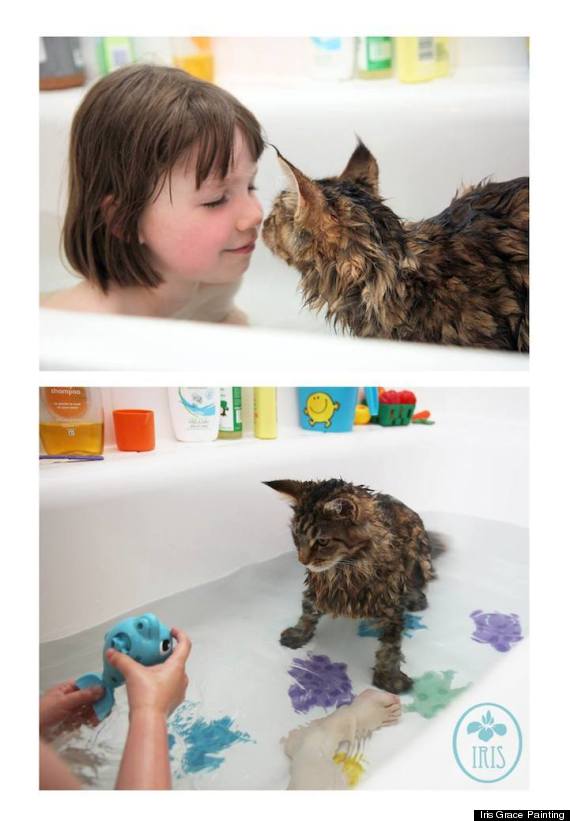 article on huffingtonpost.com